What a beautiful weekend! The weather on Saturday was so perfect that we decided to head over to Hyde Park to grab lunch and walk around Hyde Park Village.
Kate Spade bag, Chanel lipstick and gloss, Prada sunglasses, striped tank from Target, AE shorts, Kelly Elizabeth headband.
A sparkly Kelly Elizabeth Designs headband.
We went to Fruitwood - a really great pizza place that makes everything fresh when you order. They also sell a bit of produce, fresh juices, and some amazing smelling coffee. All of their seating is outside and covered so it's perfect for people watching. We both ordered their Pink Flamingo pizza and it's amazing!
Fruitwood in Hyde Park
Pink Flamingo pizza
After lunch we went to walk around and shop. We discovered a chocolate place that makes their own version of Frozen Hot Chocolate. I absolutely love the Frozen Hot Chocolate at Serendipity in NYC so we will definitely be going back there to give it a try. Fingers crossed that it tastes exactly the same! Among our many stops was Anthropologie where I found the funniest cat glasses.
Hyde Park Village
Cat glasses at Anthropologie
After we left Hyde Park we watched the afternoon Lightning game and went on a movie date to Cinebistro to see Non-Stop. Sure it was a little far fetched but it's Liam Neeson!
Sunday morning I made our very favorite blueberry banana pancakes and caught up on the all the new content on The Everygirl. They have the most interesting features like career profiles and apartment tours for home and office decorating inspiration. After a few minutes of reading, I was feeling super motived and so began the Spring cleaning rampage.
The tastiest organic whole wheat blueberry banana pancakes.
The Everygirl homepage.
Sunday evening was all about hockey and the Oscars! I was so excited to see Lupita Nyongo'o win. Not only is she beautiful and stylish, she's kind and intelligent! Her dress was gorgeous and I love a sparkly headband!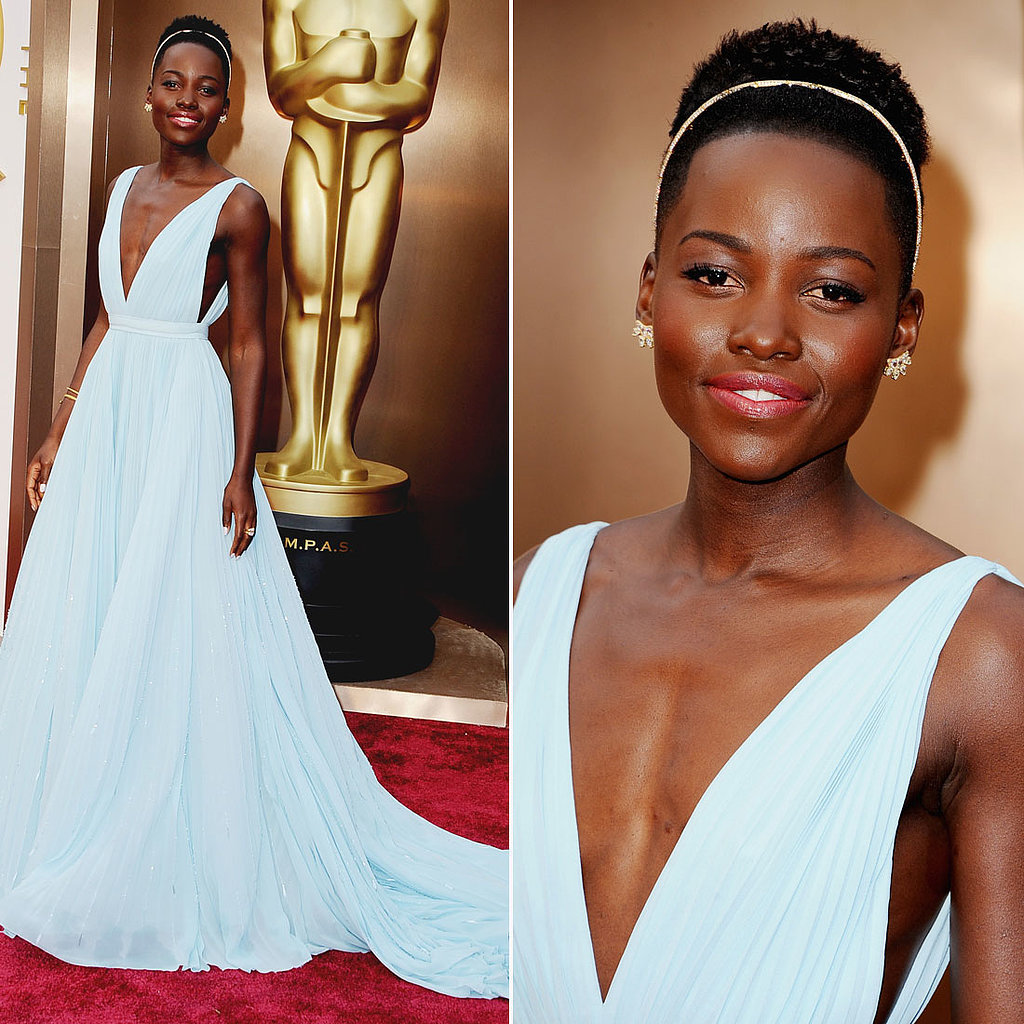 Source: Getty
All in all, it was a fabulous weekend!